access
RIB Pioneer's Location
◆The reception & boarding wharf
Rental Boat floating pier(レンタルボート桟橋) in Yasumiya area. Next to many swan pedal boats!


RIB Pioneer リブパイオニア

486 Yasumiya, Towada-kohan, Okuse, Towada-shi, Aomori

TEL : 090-7321-3956 (Contact & Reservation)

e-mail : info@ribpioneer.com

We now accept online reservations!
◆Opening hours​
8:00 am – 5:00 pm
During 29th April 2022 – November 2022
Closed : Closed during winter (mid-November – mid-April)
​
​◆Parking lot
We have free parking.
The parking lot is next to Takkoya liquor store at Yasumiya.
​After parking at this free parking lot, please tell us your car's number plate at RIB Pioneer's reception.


◆RIB Pioneer access MAP
Lakeside Towada / Yasumiya area.
The Bronze Statue of Maidens is only 7 minutes' walk, and Towada Jinja Shrine is only 8 minutes' walk from RIB Pioneer.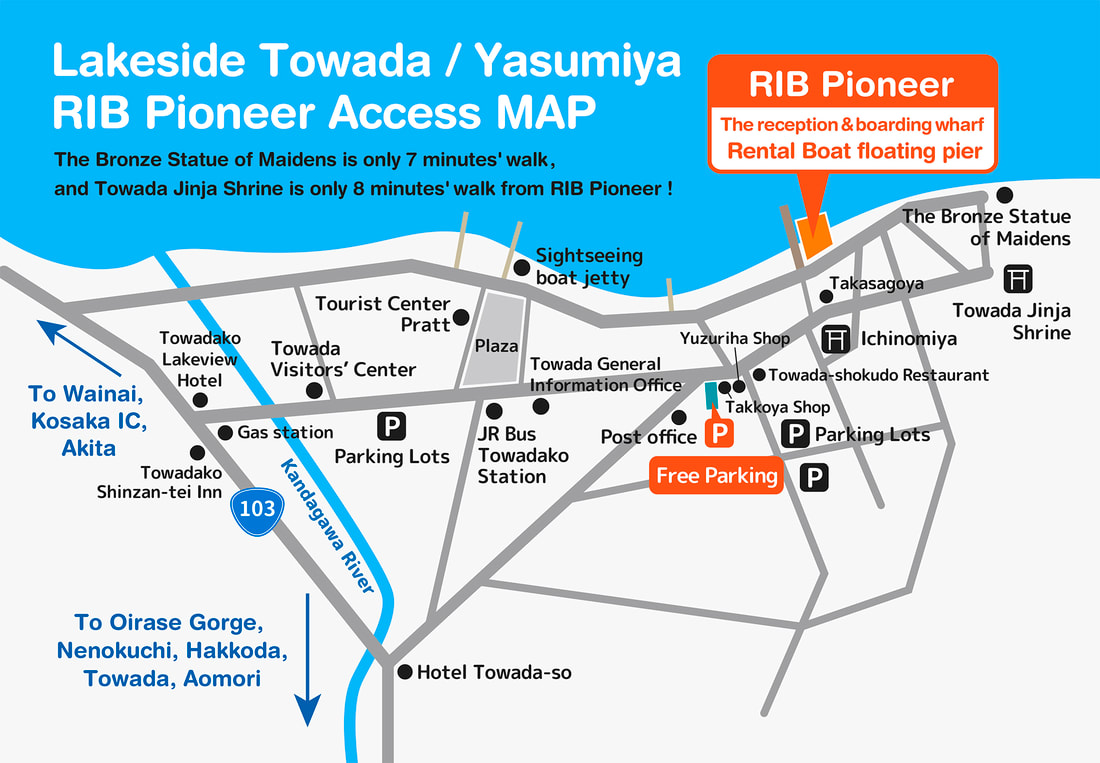 ↓↓↓Download Access MAP PDF↓↓↓
◆MAP